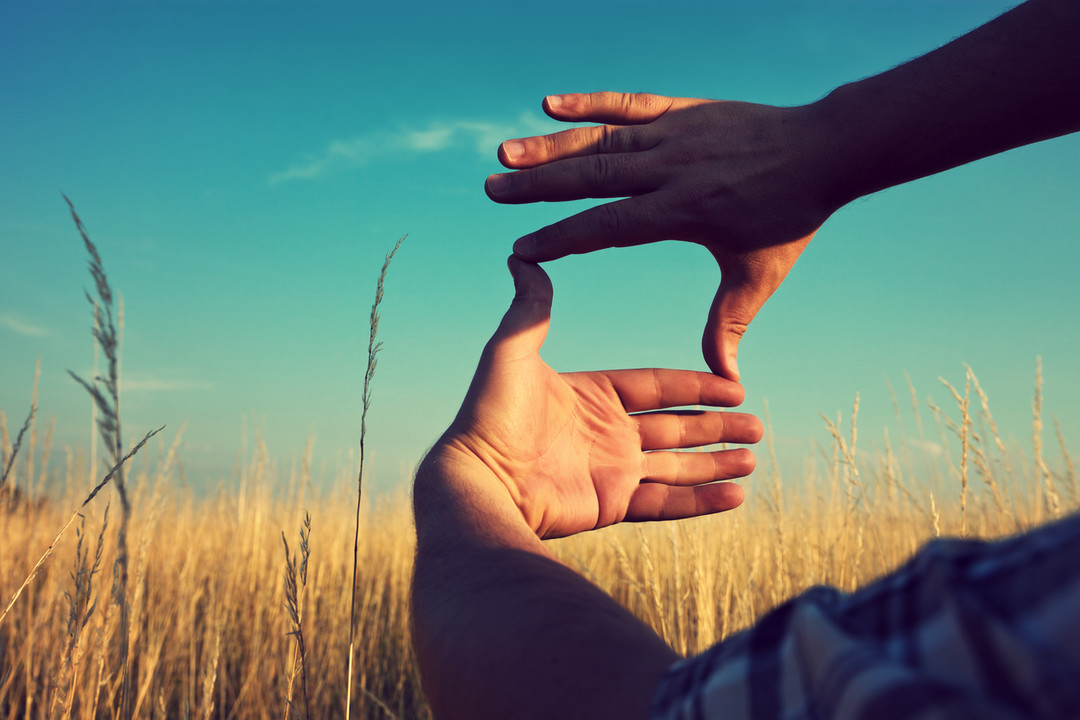 Projektbeispiel: Stahlstaubrecycling-Anlagen für China
Befesa ist ein Umweltdienstleistungsunternehmen, das sich mit dem Recycling von Reststoffen aus der Stahl- und Aluminiumindustrie beschäftigt. Durch die Wiederverwertung von gefährlichen Rest- und Wertstoffen trägt Befesa dazu bei, den Verbrauch von natürlichen Ressourcen in der Metallindustrie zu reduzieren. Da China weltweit größter Hersteller von Stahl ist, hat der Markt eine große strategische Bedeutung für Befesa. Mit zwei neuen Stahlstaubrecycling-Anlagen in den Provinzen Henan und Jiangsu schafft die Gruppe den Einstieg in diesen zukunftsträchtigen Markt. Beide Projekte werden durch Bundesgarantien gegen politische Risiken abgesichert.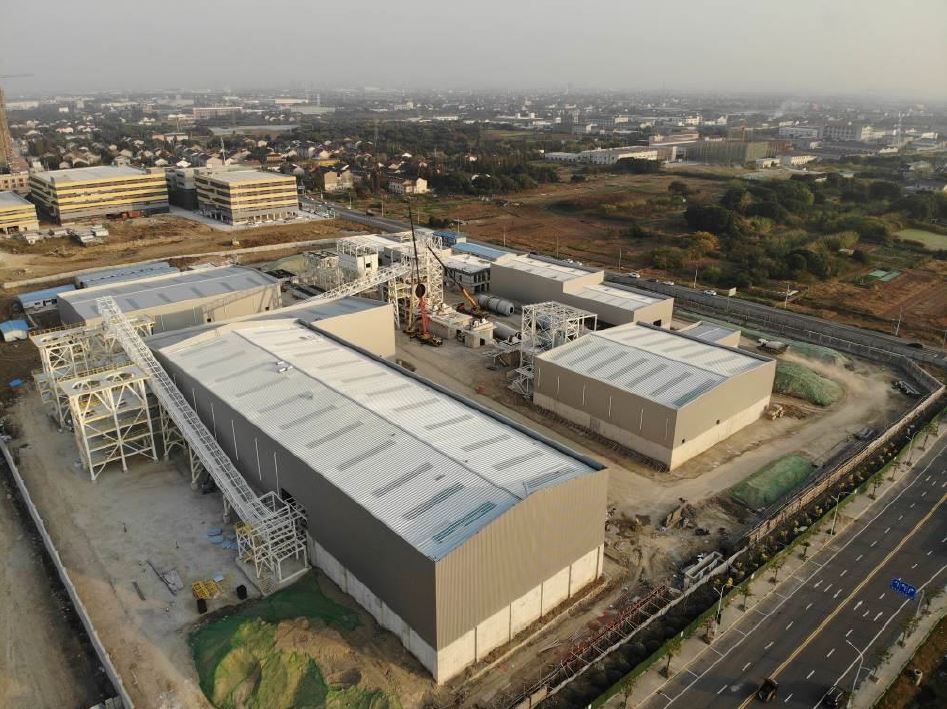 Bildrecht liegt bei: Befesa Management Services GmbH, Ratingen
Projektbeispiel: Solarspeicher für Sambia
Rivonia ist ein sambischer Lebensmittelproduzent. Um Rivonia unabhängig vom unzuverlässigen Stromnetz und von teurem, klimaschädlichen Diesel zu machen, kommt eine Lösung des Unternehmens GRIPS zum Einsatz. GRIPS stellt im Rahmen eines Leasingvertrages ein netzunabhängiges Solarspeicher-System zur Verfügung. Die Fabrik kann Nahrungsmittel so autark vom Netz und klimafreundlich produzieren. Der Kunde Rivonia zahlt dafür lediglich eine Nutzungsgebühr. GRIPS entwickelt und finanziert maßgeschneiderte Erneuerbare-Energien-Lösungen für Unternehmen und unterstützt somit das Wachstum aufstrebender afrikanischer Märkte.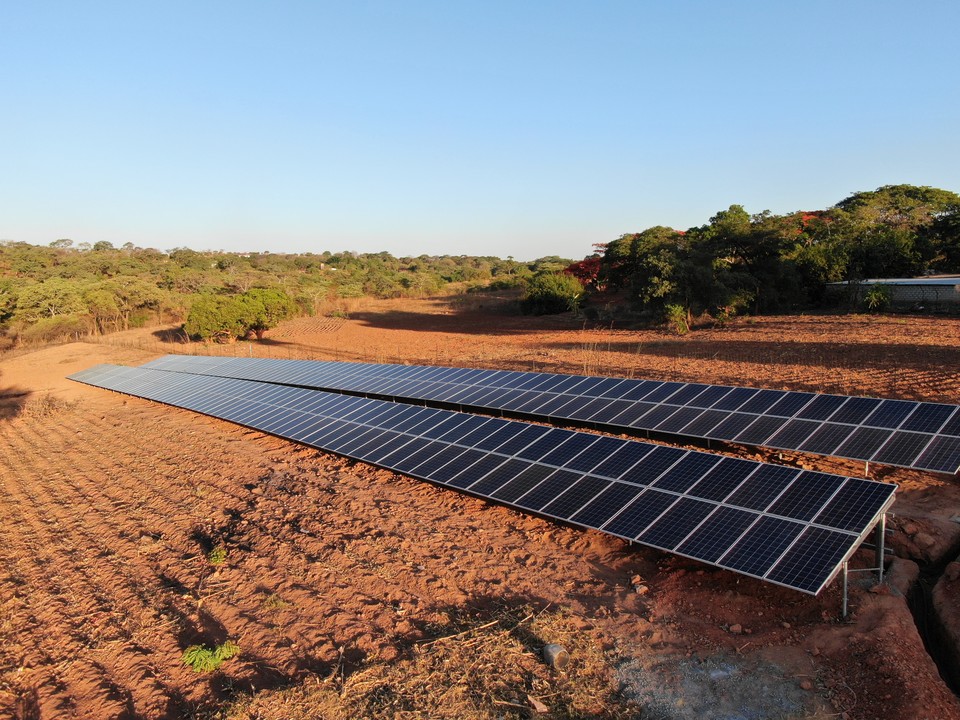 Bildrecht liegt bei: GripsEnergy GmbH, Berlin
Projektbeispiel: Nachhaltige Ressourcen für Vietnam

Seit 2019 versorgt das von der Aone Deutschland AG (Aone) für den lokalen Wasserversorger AquaOne Cooperation schlüsselfertig errichtete Wasserwerk Song Duong 1b 1,5 Millionen Einwohner der vietnamesischen Hauptstadt Hanoi mit sauberem Trinkwasser. In einem zweiten Schritt errichtet, finanziert und be - treibt Aone eine 2,7-Megawatt Photovoltaikanlage auf den Dächern des Wasserwerks. Die Inbetriebnahme der Anlage erfolgte im Dezember 2020. Für die länderübergreifende Zusammenarbeit setzt Aone seit Jahren auf Digitalisierung – ein wertvolles Knowhow in Pandemiezeiten. Die Absicherung der Investition in die Photovoltaikanlage mit einer Investitionsgarantie hat maßgeblich zur Finanzierung des Projekts beigetragen.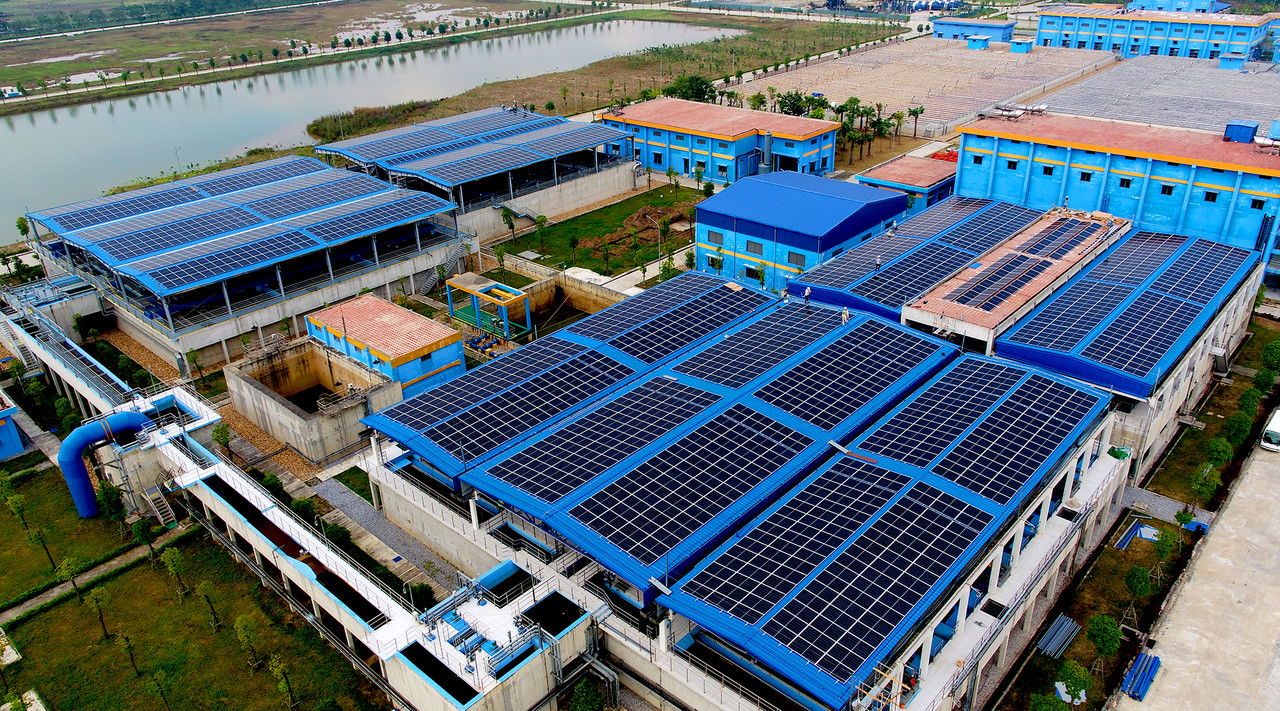 Bildrecht liegt bei: Aone Deutschland AG, Leipzig
Knauf sets up its first production facility for gypsum plasterboard on the Philippines

The Knauf Group, with its head office in Iphofen is among the leading manufacturers of building materials and building systems worldwide. Knauf is present on all five continents in more than 86 countries and over 220 production and sales localities. In 2016 the group generated turnover of 6.5 billion euros with around 27,400 employees. The Philippine market for building materials is among the fastest growing anywhere in the world. Knauf will invest 40 million euros in the first local production plant for plasterboard in Batangas Province. Production will commence in 2018 with an annual capacity of 16 million m², thus creating some 100 jobs. The Federal Government is covering this project with an investment guarantee against political risks.
Production on the Philippines will create some 100 jobs.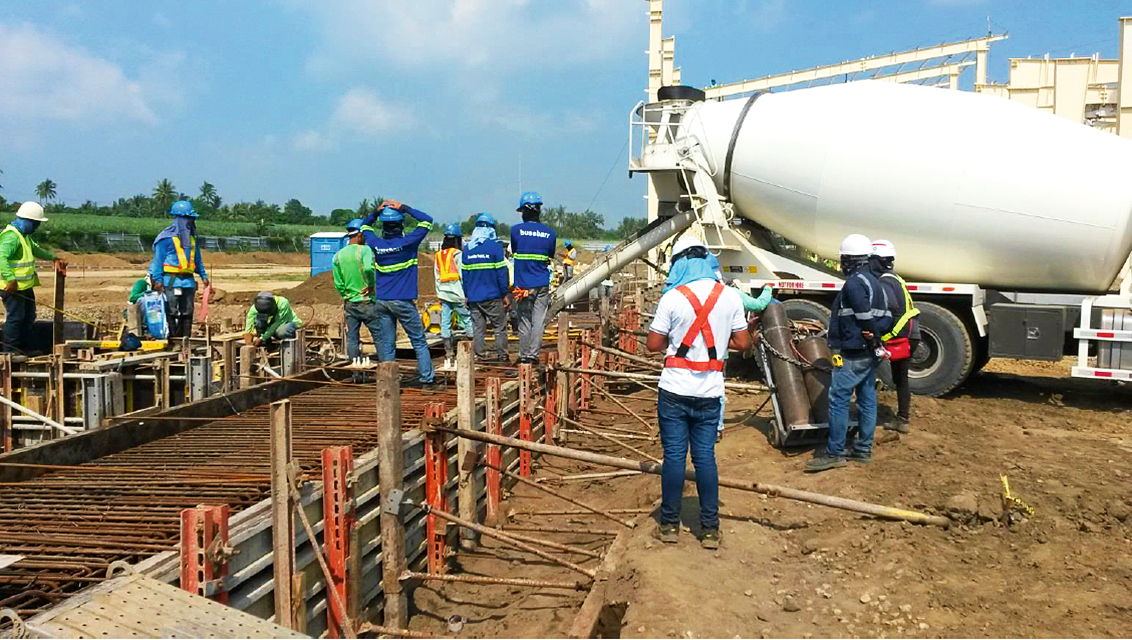 Picture rights: Knauf Engineering GmbH, Iphofen